Magnetic Messaging Review
My personal review of Bobby Rio – Magnetic Messaging System
Dating is a game, the more "skillful" you are, the more girls you'll have.
And dating… is a little more "complicated" these days.
With Smartphones… Facebook, Twitter… WhatsApp… WeChat… Line… Skype… Viber… like… wtf??!
I'd like to talk about the importance of "text-ing" in dating these days…
The way to text by itself is an art that plays a crucial part in how a girl responds to you.
Guys get it wrong so much more often than they think they do, and therein lies the problem… texting a girl the wrong way can be extremely detrimental to your game.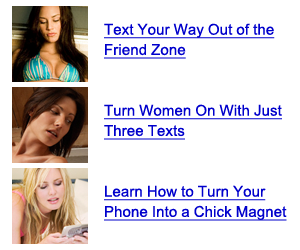 I am about to share with you a review of Bobby's Rio's Magnetic Messaging – a program about how to attract women using a series of text messaging tricks.
Who is Bobby Rio?
If you know about TSBMag.com, then you have probably heard about Bobby Rio. This guy has dedicated his entire life developing a wide array of dating and seduction products to show men that there is a whole new way and approach of handling dating issues which can get you the results that you have been looking for.
What is Magnetic Messaging and how does it WORK?
Magnetic messaging is a program that shows you how to graduate from sending boring, "stale" and annoying texts into flirty, playful & teasing ones that women can't seem to get enough of. It basically teaches men how to enhance their skills when it comes to text-ing their way to a woman's heart.
Inside, you'll learn how to craft and send texts which creates "magnetic" attraction with a woman.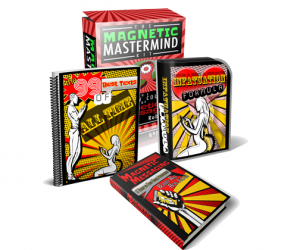 Magnetic Messaging uses the KEY LOCK SEQUENCE that consists of sending a set of 3 powerful text messages whose main aim is to achieve 3 main things……capture attention, bond and get the woman to "chase" after you.
Pros of Magnetic Messaging system
It's comprehensive – Unlike other systems which only give users tips, this system is detailed and comprehensively covers each area and details which are crucial for users. You never have to keep "guessing" for information as it is all provided in the system.
It's simple and easy to understand – Step by step instructions are provided and therefore users receive full support of how to use the system.
Money back Guarantee – Users are free to try out the system for 8 weeks, if they are unsatisfied with it for any reason, it comes with a money back guarantee.
Expert Analysis of topics handled – Unlike some systems which have been developed by people whose reputation cannot be confirmed, Bobby Rio is a well known figure in dating circles.
Universal use – Knowledge from the system can be applied in other communication platforms such as Facebook chat and messaging which are common these days.
Cons of Magnetic Messaging system
Too much information? – There's a lot of information inside which sometimes can be a bit tricky to digest all at once. More effort should be done in "structuring" the system in "module" forms so that it's easier for users to follow.
What you'll learn Magnetic Messaging:
How to send out texts that "gets" a woman's attention
Get girls to quickly go out on a date with you
Get back the attention of girls that you have not been in contact with for a long time
How to send out flirty, fun & engaging texts to women
Re-engage back the attention of a girl who was previously not into you – you'll learn how to test and play games that will reignite back the "passion"
Recommendation
Women love guys who can emotionally engage them in a roller-coaster ride, this program will show you how to do it.
This comes highly recommended; you can download it here now…