Online Dating: An Arsenal for Successfully Dating Women on the Internet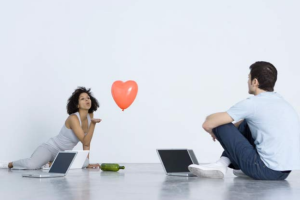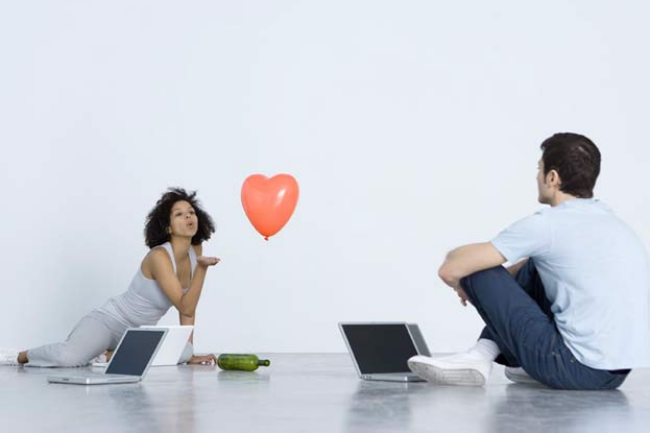 The online dating industry is very lucrative as more men prefer to look for potential mates from the World Wide Web. In fact, one out of 10 American adults is registered to one or more dating sites. And with the wealth of choices provided by online dating sites, it is no wonder why many singles spend more time on the internet these days hoping to find  successful dates.
A lot of people turn to the internet to look for dates because it is convenient. In fact, a survey conducted by Stanford researchers in 2009 revealed that 22% of couples have met online. Contrary to what most people believe in, the internet is not only utilized to make casual hookups but it is a good avenue to look for potential partners. And just like dating in the real world, it presents the same spectrum of feelings such as excitement, inspiration, and agitation. And with more and more people drowning themselves in their jobs, online dating sites provide a breath of fresh air as well as convenience to busy people who are still bent on looking for love.
If you are encouraged to take on online dating to find potential mates, then you need to know how to make online dating the best arsenal that can work for you. Just like dating in the real world, the success of online dating relies on the types of strategies that you adapt. If you want to make online dating work, read on.
Tip #1: Do Not Filter Too Much
The convenience of online dating is that you can filter the things that you are looking for in a date. For instance, you can let the online dating site help you find a guy whose favorite book is Harry Potter as well as  someone who lives in New York—and the website will generate the likely candidates who have met your requirements.
While the filter option in online dating sites is good, it can also backfire considering that we are horrible when it comes to determining what we really want. And the more we filter our preferences, the fewer options we get.
It is important to take note that online dating is a platform where we can meet new people and filtering defeats such purpose. So if you want to meet as many potential dates online, try to avoid filtering your preferences.
Tip #2: Use Effective Profile Photos
Using effective profile pictures can increase your chances of finding someone in online dating sites. However, this does not mean that you have to use just any picture for your profile photo. You need to plan the type of profile photos to use in order to attract potential dates.
OkCupid noted that women who use their cleavages as their profile pictures  are successful in getting a lot of inquiries from men. The reason about why using sexual photos are successful is that people think that the individual knows have to have fun. On the other hand, avoid using photos depicting you holding your pets. This gives men the impression that you will likely choose your pets over them.
If you are a guy, use a photo wherein you are looking away and not smiling as your profile picture makes you more attractive to women. This pose gives the impression that you are a mysterious guy and women love men who are mysterious.  You can also use pictures showing you engaging in interesting activities such as sports are effective in drawing attention from women.
Tip #3: Select Only A Few Yet The Best Potential Dates
The reason why there are many people who fail in online dating is that they have too many options for potential dates to choose from. For instance, if you have a lot of women showing their interests toward you, it will only make you more confused on which woman you want to go out on a date.
So instead of adding as many women to be your potential date, select only a few in your list but make sure that they are the "cream of the crop." The thing about entertaining too many girls at the same time is that you lose your focus on getting to know each one of them.
Once you have selected a few yet the best potential dates,  you have to give them a fair chance.  Take more time to cultivate friendship with your lady acquaintances and make sure that you work on elevating the relationship into something more serious or sexual.
Tip #4: Keep Your Information Brief And Concise
Some men create a litany of words to spruce up their introduction page. However, not all people spend their time reading introduction pages in dating sites. To make someone attracted to you, you need to keep your information or introduction brief and concise. It will also help if you add witty humor to your introduction page.
Tip #5: Utilize Technology To Meet Potential Dates
While the internet plays a very important role in allowing you to meet eligible singles that you can possibly date in the future, you can take this technology further to meet your dates anytime and anywhere.
For instance, the popular online dating site Tinder provides an app that allows you to swipe the profile pages of your potential dates using a smart phone. This app therefore allows you to look for dates even if you are on the road.
Although many critics say that it promotes superficiality, but the truth of the matter is that it just mimics people's behavior when they try to pick up dates in bars. The principles behind Tinder are just the same as going to the bar.
Online dating provides infinite possibilities in finding your mate and just  like dating in the real world, it is important that you carefully plan your online dating page so that the opposite sex will be able to notice you and pick you up and vice versa.