How to Pick up Girls in College
Finally back to work and I am going to share with you my first tip in year 2014. I believe everybody gone through university life and I dare to say that it was one of the best moment before we start working.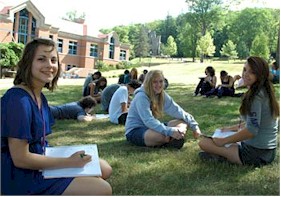 Campus life acts as a transition to adulthood, this is where many people really discover who they are and what gifts and abilities they possess. Those of you who have passed through campus will agree with that it's a perfect environment for an individual to meet and establish great relationships possibly of a romantic nature.
Guys looking for women don't need to go far since campus environment is considered the perfect place to meet lovely ladies. However, not all places in campus offer the perfect spot for meeting up with ladies. If you have unsuccessfully tried to look for ladies on campus, you probably need to reevaluate the places you are checking and try out some new places.
Universities are large educational institutions with various locations serving different purposes. In most cases, you would find educational sections that technically comprise lecture rooms, labs and libraries. On the other hand, there are plenty of recreational facilities where students take time off their busy learning schedule to have fun and socialize with their peers. One great place to meet women is to visit a campus restaurant.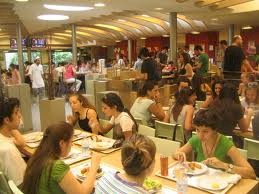 Restaurants and cafes in university bring together several students in one location providing the best opportunity for guys to find women. This is a perfect social spot guys love to use when hunting for women. Since common eating areas are shared, guys find it very easy to get close to women they are attracted to in order to strike up a conversation.
Being an informal setting, it is easier for guys to quickly capture the attention of women in a smart and friendly manner. Striking up an easy going conversation with a lady in a campus canteen or restaurant has worked incredibly well for many guys. In a restaurant setting, students are on many occasions forced to share tables providing an ideal chance for guys looking for women. To maximize your chances of getting her attention, it is important to have an idea of the best time to approach women in a restaurant. Your timing needs to be perfect and convenient for both parties to engage in a conversation. The common blunder that several guys make is making a move immediately they spot a woman take her seat in a restaurant.
You need to give her time to settle in before trying to approach her. Restaurants have many people coming in and going out, so chances are very high that women will come in with their friends. Perfect timing is very important as it avoids unnecessary embarrassment. When approaching a woman, you need to plan your timing to ensure she also enjoys every moment you spend with her.
Guys, getting a woman to talk to you in a restaurant sounds simple but it also demands some tactics to ensure you don't screw up everything at the most crucial moment. Pulling stunts that will annoy the woman you are trying to talk to is not a wise idea. For example, you should probably wait for her to finish her food before engaging her in a deep conversation. Talking to her while she's eating is acceptable but only if she's ok having you around as she has her meal.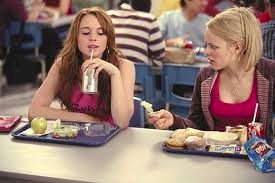 If the woman you are interested with is in a group of friends, you need to devise tactics of getting her attention. It never makes sense to entertain the entire bunch of friends when you are only interested in one of them. Many guys have successfully managed to get women from campus social and recreational spots such as restaurants.
The question of when is the best time to make a move has always received varied reactions. Of course, to get the maximum results, guys need wait for times when the campus eating spots are full of customers. On most occasions, this would be around peak meal times such as breakfast, lunch time and evening hours.
Campus activities comprises of several events which are entertainment oriented. Therefore, guys need to maximize their chances to ensure their missions are successful. Campus eating out joints are actually considered one of the top favorite spots for guys to meet women and vice-versa.  When looking for new friends in these places, the rules are basically the same. You should avoid rushing and allow the friendship time to blossom into something more real and intimate. A large majority of women on campus eating joints are always willing and free to hook-up with new guys. To succeed in this game, being focused, planning your conversation and setting your priorities right is the best way to have a successful mission.
Campus is full of life with many young people keen on forming new relationships and enjoying the experience of having a romantic relationship. Restaurants also serve as a venue for several campus events such as beauty pageants. This is an advantage to campus guys keen on finding women to socialize with. The best way to meet women in a campus eating joint is to be open minded, flexible and easy going. You should avoid making your encounters too formal as this could drive away potential targets. Knowing what to say is very important as it creates little chances of making silly mistakes that could cost you a date.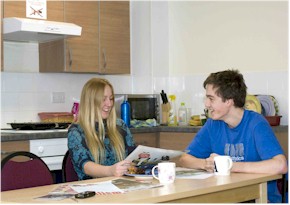 Restaurants have enabled many college students to find new friends on campus. Since they are an informal setting, the environment is relaxed and suitable for guys to strike up new conversations with women.
College students are young and full of energy, finding new acquaintances on campus eating spots is simpler for many guys. If you ask around, you will notice a majority of college guys find their women from campus canteens, restaurants as well as other recreational spots within the campus grounds.
Smart guys with the right tactics and strategy can really enjoy hanging out with lots of women particularly on campus grounds. Eating places get jammed with customers on a daily basis looking for various delicacies, finding women at these spots is also a perfect idea guys need to explore.
If you have success picking up girls in university, please share with me by commenting this post.